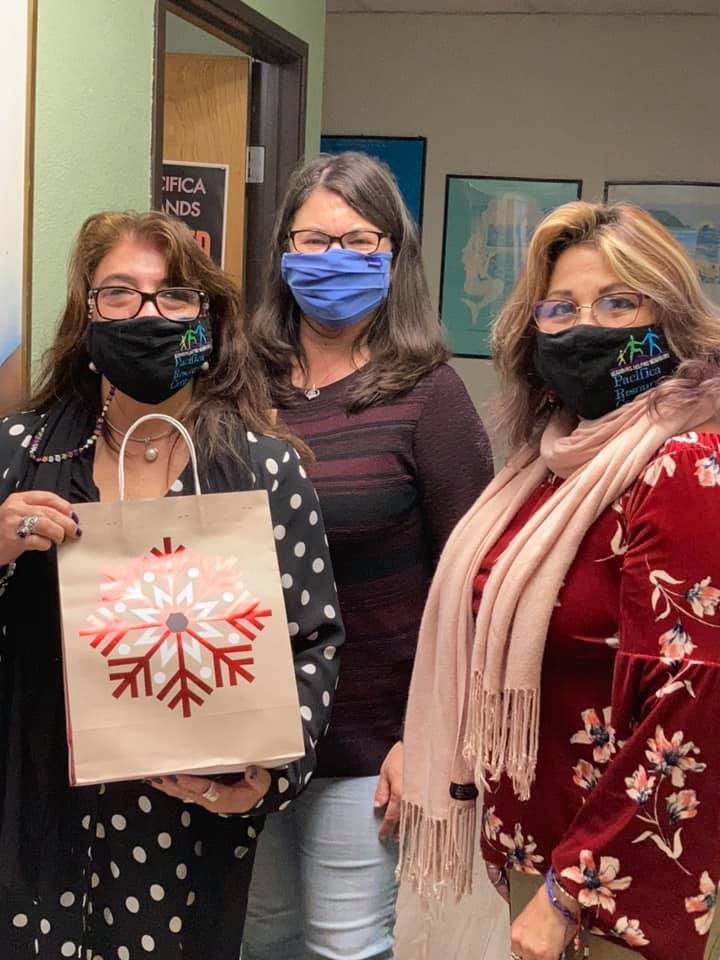 The year 2020 brought many unexpected changes to our world. As we watched businesses in our community close, open, close and reopen again, we understood the negative impact this would have on their ability to survive. The need for essentials became more and more important as people were no longer receiving paychecks.

Our group wanted to reach out in some small way to help families and individuals get through this crisis even though some of our members were experiencing the same hardships. It was important to us to pull our resources together to help others. During the holiday season we connected with The Pacifica Resource Center to have them help us find a family that needed assistance for the holidays. Through the generosity of our group we were able to donate close to $1000 in gift cards and grocery money to a family of four.

Before the COVID-19 shutdown, our women's group met at a local restaurant every Thursday morning at 7:00 a.m. Over the years we had the same head waiter who provided superior customer service. After much research we discovered that he was furloughed from his job and was having a difficult time supporting his family. Once again our group rallied and put together a grant as well as individual member donations to provide over $500 to him and his family.

We have a committed group of women who are dedicated to the success of each other and to our community. We will continue to use our resources and collective action to do our part to care for those in need.