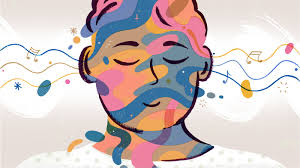 PWBC member Katherine Follain introduced us to Teepa Snow, an occupational therapist she had the pleasure of working with last year. Teepa's work with the aged is distinguished by her use of music, it being a powerful force when it comes to helping the elderly thrive despite changes in their functioning and cognition.

Teepa Snow explains that using music helps support the daily needs of people suffering from memory loss. It can be key to prolonging their independence and regaining their mobility. Having a schedule, movement, touch and organized activities that incorporate music by all indications is a valuable approach. Music is the last faculty to be lost or forgotten. Integrating it into structured daily activities can produce better outcomes. Seniors demonstrate strengthened abilities, improved cognitive functioning and even more lasting memories. Teepa knows that daily living skills need to be reinforced regularly to prevent the slide that dementia creates. Music makes these activities more enjoyable and can help strengthen the muscle memory for those who need it most.

Teepa teaches what is called the "hand over hand" technique to help residents maintain their movement and retain muscle memory. Physically touching them and molding their movements in a slow, repetitive motion is one way. Another is modeling how to eat, or how to pick up something. Combined with music, memories can be more lasting. For a patient suffering from dementia, just a few more weeks of independent mobility is a big victory.

We are living longer now. There is an increased need for care, specifically skill care to keep us as functional and as independent as possible. Teepa Snow and her research surrounding music and how it can help will continue to contribute to breaking ground in making our senior years more enjoyable for longer. Katherine is thrilled to support the work of Teepa Snow and others who fight to help seniors live and age with dignity.

Katherine Follain is a senior care specialist working at Cadence Senior Living Millbrae. Contact her at 650.742.9150 for more information about how she can help you make the critical decisions for the appropriate care of an elder.