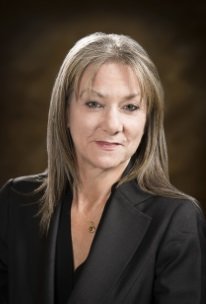 Meet the Member! This blog is one in a series of posts dedicated to learning a little more about one of our PWBC members.
"All people are equal before the law in court. A good attorney is what makes the difference."

Audrey Smith is a partner at Howie & Smith, LLP an "AV" (top) rated civil litigation law firm located in San Mateo (with satellite offices in Oakland and San Diego) since 1996. Her practice includes trial court and appellate advocacy, client counseling, and transactional services for plaintiffs and defendants in cases across the civil spectrum, including personal injury cases, real estate and landlord-tenant disputes, premises liability, elder care law, public entity law, products liability, insurance coverage, HOA law and construction defect cases. Audrey works closely with her clients to ensure an efficient, cost-effective, and realistic resolution to legal problems.

Representative Cases

Motor Vehicle Accidents The firm has successfully and efficiently handled hundreds of cases involving various theories brought against owners and drivers of rental and other motor vehicles, including all aspects of coverage, liability, and numerous theories of damages. We also represent persons who have sustained serious and debilitating injury as a result of motor vehicle accidents. Experience representing both sides in these (and other) matters is helpful in achieving an efficient and optimal resolution.

Landlord/Tenant cases. High value results for tenants in rental units with habitability violations and other landlord misbehavior. We also have a long track record of successfully representing and advising landlords.

Premises. The firm has successfully handled hundreds of cases for our clients involving premises liability law. For example, we obtained a highly favorable settlement following a summary judgment for the owner of winery sued by bicyclist who sustained major head trauma after a hitting a culvert on a roadway at the client's winery. We obtained summary judgment for a property owner sued by an injured ATV rider and for a property owner when a guest fell off his dock. Multiple cases representing both plaintiffs and defendants for injuries sustained on property.

Public Entity/Civil Rights. The firm has a long history of representing public entities as well as people suing public entities. We obtained summary judgment for client City in highly complex water damage claims involving interlocking theories of flood and surface water damage. We obtained summary judgment for client County in gang shooting case at local county fair. We also represent persons suing public entities, an unusually complex and difficult process.

Construction. The firm has handled many large cases involving claims of construction defect. The firm successfully represented a general contractor who was hired to extensively renovate high-end single family homes in San Francisco in multiple cases brought by homeowner clients who sued claiming multiple perceived construction defects and contract violations. The firm obtained summary judgment for a general contractor in suit by subcontractor's employee struck by vehicle on the roadway during construction.

Employment. Successful defense of multiple cases of sexual harassment and other intentional torts.

Industrial Injuries. Highly favorable resolution of scalp avulsion injury for designer/manufacturer of large-scale conveyor system. Defense verdict for owners of large farming cooperative sued by farm worker injured by oncoming tomato harvester.

Howie & Smith regularly handles cases in state courts throughout the San Francisco Bay Area counties (Alameda, San Francisco, San Mateo, Santa Clara, Marin, Sonoma, Solano, Contra Costa, San Benito, Monterey, and Santa Cruz) as well as around the rest of the state. The firm also regularly handles federal cases throughout California up through the Ninth Circuit Court of Appeals.

Audrey is a San Francisco native but also grew up in Oregon and graduated from Brown University in Rhode Island. She moved back to the West Coast and worked as a paralegal in San Francisco. Then she attended Santa Clara University Law School, serving as an editor on the Santa Clara Law Review Board. She was also a published comment writer for the Law Review. The law has gotten ever more complicated, intimidating, expensive and inaccessible. Audrey loves to solve legal problems for her clients in the most efficient and inexpensive manner possible.