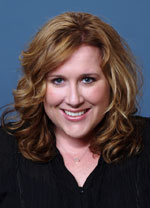 Dr. Nicole Watson has owned Belmont Advanced Chiropractic (1601 El Camino Real in Belmont) since 2008.  Chiropractic physicians deal with the nervous system and its relationship to the spinal column and all body systems.  Dr. Nicole takes care of patients of all ages with a huge variety of conditions and even those folks that want to maintain their health.
Dr. Nicole recently spoke about the incidence of shoulder dysfunction which has increased a lot during the pandemic and is probably due to the increased prevalence of sedentary work.  The shoulder joint is one of the most commonly dislocated and dysfunctional body part. We use our shoulders all the time (to move heavy objects and do repetitive daily tasks like combing our hair, brushing our teeth, tying shoes, picking up objects) and don't appreciate their importance until an injury occurs.  Falls are a common cause of shoulder injury since we often try to catch ourselves with an outstretched arm and the shoulder joint takes the weight of the entire body as it falls.  In addition, shoulder injuries can occur due to damage from accrued use over time due to daily repetitive tasks.
Common types of shoulder dysfuction:
●Bursitis (inflammation of one or more bursa sac around the shoulder).  Many Chiropractors can employ modalities like Cold Laser to decrease inflammation and once the inflammation is under control chiropractic manual adjustments can bring down inflammation even further and start restoring Range Of Motion   Bursitis can become chronic if not treated promptly. 
●Tendinitis (inflammation of one or more tendons – the tissue connecting muscle to bone).  This condition can be very painful, to the extent that the shoulder cannot be moved without pain.  Chiropractic care can address the problem, as can use of cold laser therapy, in tandem with exercises to continue the healing process once the shoulder is stable.
●Frozen shoulder, a/k/a adhesive capsulitis (tightening and thickening of the connective tissue in the shoulder joint) is another great candidate for chiropractic resolution.  It is important to address this problem before it worsens and moves to other joints.
●Damage to rotator cuff (inflammation of the muscles around the rotator cuff).  Rotator cuff injuries do not necessarily require resolution by surgery; it depends on extent of injury.  Strains and sprains may be treated very effectively with chiropractic care and massage therapy, and use of the cold laser.
Most shoulder injuries can take a minimum of 2-12 weeks or longer to get resolved but also require long term maintenance and upkeep to retrain the brain and get/keep the inflammation down.
To address your chiropractic needs and get adjusted for life, contact Nicole Watson at Belmont Advanced Chiropractic, 1601 El Camino, Suite 301, Belmont, California 94002: (650) 596-5657; https://www.adjustedforhealth.com/