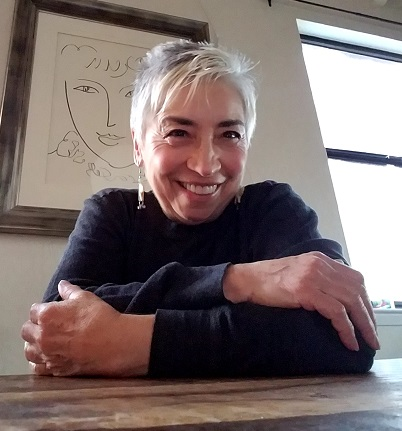 We're going to look at two holistic ways, according to studies, that you can keep low back pain away to stay away. These holistic approaches focus on the relationships between the spine and its surrounding muscles, as in exercises, and the spine and the nervous system, as in chiropractic care.
Millions of people deal with chronic low back pain, the most common of back pains.
At Vigor and Trim, we like to find ways that'll relieve pain and allow you have an active lifestyle without drugs or surgery. And while there are many alternative therapies, these are two holistic approaches are shown to be great partners for an active, pain-free life.
Chiropractic care as a holistic approach to stimulate the spine and relieve back pain
Research shows that the manual adjustments and techniques used by chiropractors stimulate changes in the central nervous system, influence biomechanical movement and patterns of the spine and improve the proprioceptive processing (controlling movement and position) of the spine.
A chiropractic treatment of controlled and precise manipulations can correctly align the spine, reduce any swelling or nerve blockages, as well as reducing tension and stress. This allows the nervous system to function properly.
It also works with the musculoskeletal system relieving pain, spasms and helps restore and maintain joint mobility.
Chiropractic care has several positive impacts on nervous system and the ability of the nervous system to communicate throughout the body.
The very core of the nervous system is the spinal cord. The spinal cord receives and transmits information throughout the body. A spine that's out of alignment, or if there's an imbalance in the body, it can impact the function of the nervous system causing pain, difficulty with mobility and a whole host of other health conditions.
By opening the nervous system's pathways, chiropractic treatment helps move along information smoothly and unobstructed, keeping the nervous system working as it should.
How often you see a chiropractor depends on your condition and your goals. To get the most benefits, going on a regular basis might be the prescription to follow. Your recommended number of visits would depend on the recommendation of your practitioner and the pace of your improvement.
To maintain a healthy state of wellness, maintenance treatments are recommended to prevent future risks of injury.
Your lifestyle, however, plays an big and important role as to frequency of your visits. Those who sit at desks for a good portion of the day, or those who are lifting heavy loads throughout the day may want to visit their chiropractor more often with a maintenance program.
Exercise as a holistic approach to manage your back pain and strengthen the low back
Many studies show the importance of incorporating exercise in managing back pain and strengthening the low back. In fact, and as you know, regular exercise is a crucial part of any healthy living plan.
Patients who receive chiropractic care and who exercise afterward treatment heal faster than those who don't exercise. Of course, the type of exercises you do matters with rehab exercises being recommended.
Exercise after a chiropractic treatment with these considerations:
· Your goal is to restore reasonable movement in the back
· Stimulating and conditioning the surrounding muscles with stability and strength is vital to recovery
Some examples of rehab exercises would include mobilization, core strengthening and proprioceptive exercises.
Proprioceptive exercises are about improving your body's ability to know where it is in space, and they're done by working balance and movement control.
Aerobic exercises for function, back pain relief and mobility
Aerobic exercise keeps the spine functional and mobile. Exercises like walking, biking and swimming can decrease the stiffness, lessens stress on the spine. These exercises can improve the blood flow to the spine which in turn, increases the nutrients reaching the spine. Aerobic exercise also burns calories and helps keep your weight in check.
Cardio exercises produce endorphins that act as natural pain killers, while they elevate mood and help to relieve symptoms of depression.
The recommended cardio workout has a duration of 20 to 30 minutes done 3 to 5 times a week. With more severe back pain, reduce the duration to a comfortable level with gradual increases over time.
Strength training to condition and strengthen your back
To better support the back, muscles need to be conditioned and strengthened. Strong muscles can hold up the back and relieve pain. These exercises concentrate more on the core but also include the glutes and hips.
Strength exercises for the back can reduce the stress on spinal discs and joints and help with better alignment of the spine. They also help improve posture. With stronger, more conditioned muscles, you'll be better able to mover more comfortably and easily.
The recommended amount of workout time for strength is 2 to 3 times a week.
Contact Donnalynn at donnalynn@vigorandtrimfitness.com to learn more about Vigor & Trim Fitness. https://www.vigorandtrimfitness.com/